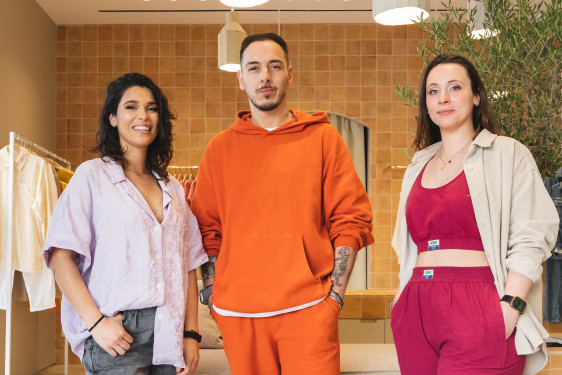 Motto/Slogan des Unternehmens
What I like is helping the young generation from a global overview. […] Visiting schools and talking to young businessowner to share my experience allows to demonstrate that even by starting from nothing, we can work in business and then in Fashion. I am a businessman at first, a sales representative who has done thousands of kilometers on the road. This experience allowed me to build myself and to become a multipurpose person with a complete vision learned on the job. This is all I want to handover; reality, something concrete.
Training
Each employee in the company has an onboarding program, sometimes mixed between the headquarters and the stores. Then there are face-to-face and visio training sessions. Every two weeks, the camp team holds master classes, and all employees have access to them, regardless of their position. At American Vintage, there are no barriers between departments, and many employees have even changed jobs during their training.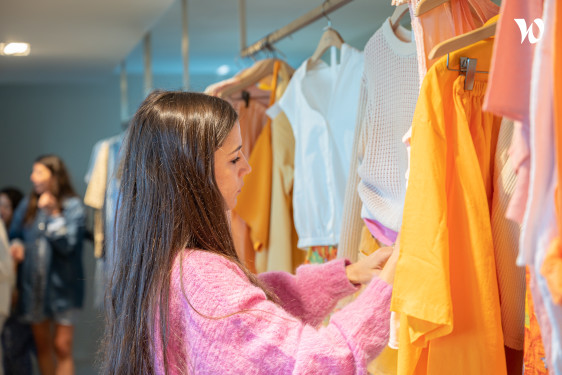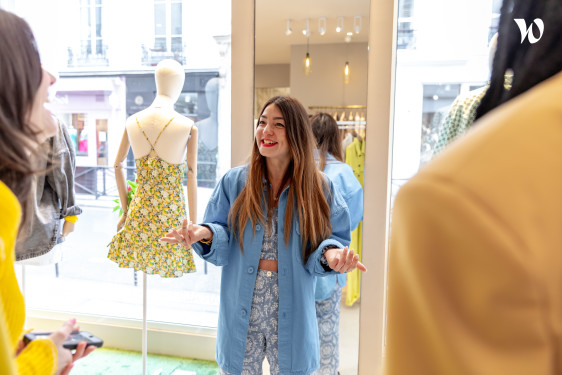 Evolutions
At American Vintage, we grow. If you have the spirit, the energy and the motivation, the company will be there to develop its employees. No matter the background, the skills, it is learned and it is our leit motiv. The employees evolve in a start-up spirit, in which everyone has the possibility to express themselves and to propose things. It is by working together that we grow.
Unsere Geschichte
American Vintage is the story of honest fashion expressed in a familiar language: an ode to simplicity whose distinctive hallmarks – nuanced pastel tones, delicate materials and minimalist cuts inspired by the American school sportswear wardrobe – pronounce a foreword of modernity. Created in Marseille in 2005 by Michaël Azoulay, who traveled extensively throughout the United States to find inspiration and shape the brand identity, American Vintage is now a benchmark in terms of impeccably cut and perfectly fitting basics that everyone loves. The brand values: a passion for fine workmanship, caring, sincerity, an eye for detail that makes all the difference and the right balance of ease and elegance. Today, joining American Vintage means participating in the expansion of effortless French chic and undergoing a human-scale experience at the heart of a large family of nearly 700 employees and 1,500 points of sale worldwide. Our spirit: Highlight on simplicity American Vintage is the story of authentic fashion that suits all types of personalities. It is an ode to simplicity whose distinctive codes open the door to a contemporary style. The brand's trademark style is underpinned by casual cuts and a nuanced colour range. The use of natural materials, quality feel of fabrics and vintage treatment give depth and life to the pieces. The meticulous craftsmanship produces a truly sensory experience. The American Vintage collections mix fashion and emotions, creating the perfect link between the seasons and generations. Serious yet authentic designs with a light touch
Kennzahlen
2005

Gründungsjahr

700

wonderful employees
Videos
Statements
"Ich bin jetzt seit über 2 Monaten bei American Vintage und muss sagen, dass ich sehr zufrieden bin. Ich wurde gleich herzlich aufgenommen und durfte feststellen das hier Freundlichkeit und Menschlichkeit eine große Rolle spielen. Menschlichkeit eine große Rolle spielen. Ich bin mehr als froh hier angenommen worden zu sein, und hoffe auf eine erfolgereiche, lange Zukunft bei American Vintage."
"The day to day work at AMV is like an adventure. You can outgrow and rise above the Tasks."