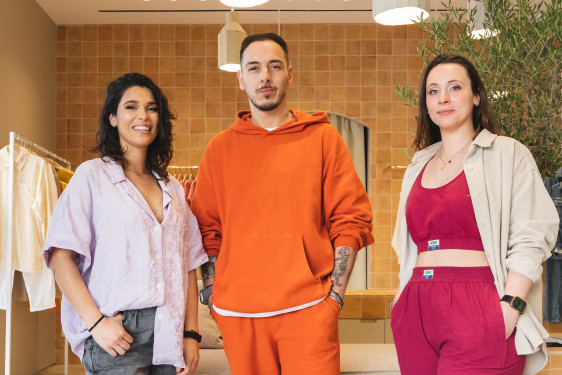 Agility, Energy and proactivity

Our job offers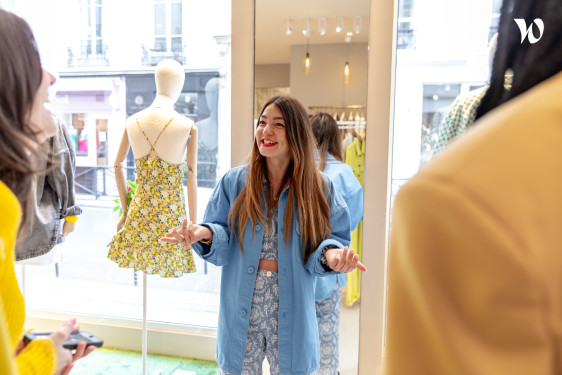 Evolutions
At American Vintage, we grow. If you have the spirit, the energy and the motivation, the company will be there to develop its employees. No matter the background, the skills, it is learned and it is our leit motiv. The employees evolve in a start-up spirit, in which everyone has the possibility to express themselves and to propose things. It is by working together that we grow.
Training
Each employee in the company has an onboarding program, sometimes mixed between the headquarters and the stores. Then there are face-to-face and visio training sessions. Every two weeks, the camp team holds master classes, and all employees have access to them, regardless of their position. At American Vintage, there are no barriers between departments, and many employees have even changed jobs during their training.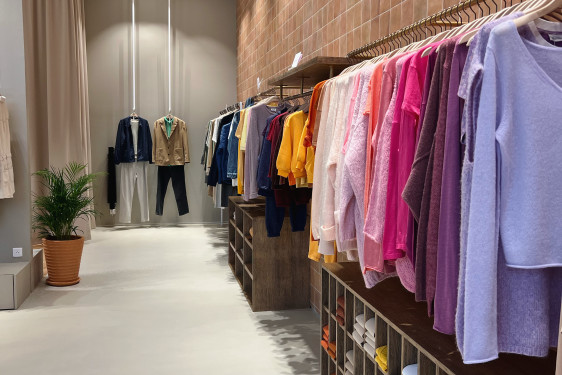 Our history
American Vintage is the story of honest fashion expressed in a familiar language: an ode to simplicity whose distinctive hallmarks – nuanced pastel tones, delicate materials and minimalist cuts inspired by the American school sportswear wardrobe – pronounce a foreword of modernity. Created in Marseille in 2005 by Michaël Azoulay, who traveled extensively throughout the United States to find inspiration and shape the brand identity, American Vintage is now a benchmark in terms of impeccably cut and perfectly fitting basics that everyone loves. The brand values: a passion for fine workmanship, caring, sincerity, an eye for detail that makes all the difference and the right balance of ease and elegance. Today, joining American Vintage means participating in the expansion of effortless French chic and undergoing a human-scale experience at the heart of a large family of nearly 700 employ...
Key figures
700

Ambassadeurs

200

Woldwide stores (Marseille, Paris, London, Amsterdam, New York..)
Videos
Testimonials
"Fulfilling, rewarding, dynamic, these are the words that describe both our company, AMV, and my personal experience. I arrived three years ago as a stock manager for our retail stores in the logistics department. I was able to develop my skills in the field of stock management in a fulfilling working environment and thus to evolve, initially as head of the RCS (stock) department and very recently to the position of Retail Flow Manager. The assignments are varied and the projects numerous. There's never a dull moment at AMV!"
Ce poste demande une vraie polyvalence car il faut à la fois avoir un bon esprit analytique mais aussi un bon relationnel pour échanger au quotidien avec notre réseau de boutiques en France et en Europe. Dynamique et motivé, vous avez envie de grandir dans une structure à taille humaine? Rejoignez-nous!
A word from the company
With the Camp, we hire, onboard and train our future employees. Challenge, emotions, community are our daily leitmotiv! Join us! One of our job offer is for you!